EVEN - 7" Vinyl Single - What You Wanna Do / Beverly Drive - Signed Copies Available
EM20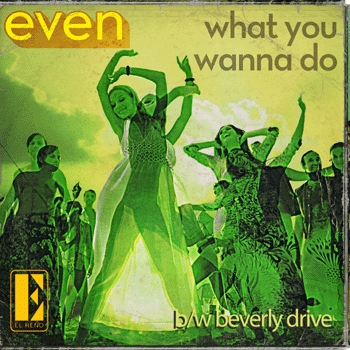 This is the one we've all been waiting for.  The first EVEN vinyl single in over 3 years, and the first single to be released off EVEN's sensational new album, In Another Time.
What You Wanna Do b/w Beverly Drive is guaranteed to delight EVEN fans all over the world.
This 7" single was released to coincide with Record Store Day 2012, and is sure to become yet another highly-prized EVEN rarity.